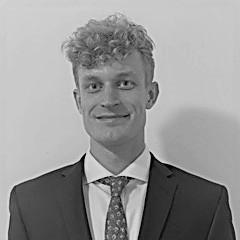 Statesider of the Week: Caleb Cook
Special Projects Associate
Caleb Cook serves as a Special Projects Associate at Stateside. A northern Virginia native, Caleb earned his bachelor's degree in music from George Mason University. He holds an MBA with a focus on international business from Liberty University. Prior to joining Stateside, Caleb worked as an intern at the Regratifying Foundation, a nonprofit organization dedicated to providing career and education services for foster youths. During his spare time Caleb enjoys listening to music, exercising, and keeping up with his favorite shows.
STATESIDER OF THE WEEK
Where do you call home? Home is Aldie, VA, although I grew up in Warrenton.
What's your favorite podcast? Crime Junkie. It's a true crime podcast that presents a lot of interesting cases in a really engaging way.
What's the last show you binge-watched? Season 4 of Westworld. It's a great show that deserves a lot more mention than it gets.   
What's one thing on your bucket list? There's a lot of places in the world I hope to travel to one day, but Israel is probably at the top of that list.    
What's your favorite sport to watch (or play)? I enjoy watching college basketball and playing pickup whenever I can. I'm hoping to join a local rec league soon.
What's the most adventurous food you've ever eaten? I tried a lengua (cow tongue) taco once on a whim and it wasn't bad at all.
What is your favorite book? The Lord of the Rings by J.R.R. Tolkien.