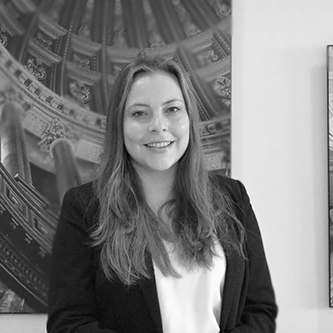 Statesider of the Week: Allison Rivera
Special Projects Associate
Allison Rivera serves as Special Projects Associate. Prior to joining Stateside, Allison gained experience in business development and practice management in the legal industry. She graduated from West Chester University, with a dual B.A. in International Relations and German. In her free time she loves to explore DC, and give back to the community with the local Rotaract club.
Where do you call home? I am originally from Gettysburg, Pennsylvania. However, these days I call Silver Spring, MD home.
How long have you worked at Stateside? Almost two months!
What is the last thing you did for the first time? I rode a horse for the first time this year. It was amazing, and I would definitely do it again!
What's the last show you binge-watched? Loki.
What's your favorite thing to do in the DMV area? Visiting museums! My favorite is the Renwick Gallery.
What's your favorite place in the world? One of my favorite places is Vienna, Austria. I lived there for a year in high school, and it is one of the most beautiful cities I have visited!
If you could have an unlimited supply of one thing for the rest of your life, what would it be? Coffee!