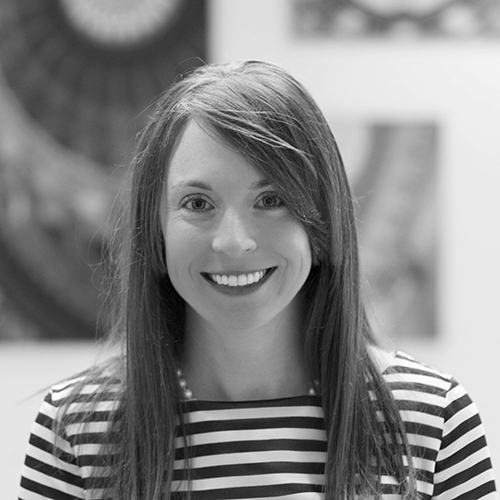 Meghan Holihan
Senior Director, Corporate Affairs
Meghan Holihan serves as Senior Director of Corporate Affairs at Stateside. Meghan recently became involved with the continuous development of our lobbyist network, making qualified contract lobbying referrals to clients and assisting them with advocacy efforts. Each year Meghan leads the firm's elections projects delivering in-depth blogs, podcasts, reports, and presentations throughout the cycle and all-night and day-after results coverage for clients. You can also catch her in the hallways at meetings of The Council of State Governments (CSG). Additionally, she supports Stateside's ever-growing Local Government Monitoring practice.
Meghan began working at Stateside in 2013 as a Projects Coordinator. Prior to joining the firm, she managed campaigns for City Council, the Virginia House of Delegates, and the Virginia State Senate. She served in the Virginia State Senate for two sessions in the Majority Leader's Office. Meghan holds a Bachelors Degree in Political Science from Virginia Commonwealth University in Richmond, Virginia.
In her spare time, she enjoys playing golf, cheering for the World Champion Nationals, and spending quality time with her cats.
Where do you call home? It took a while to say this, but, home for us is Arlington. The 434 and 804 will forever hold a special place in my heart though.
How long have you worked at Stateside? Eight and a half years – it truly has flown by!
What is the last thing you did for the first time? I took advantage of not having a commute earlier this year and learned how to make fresh pasta. Now I just need more counterspace…
What's the last show you binge-watched? Currently bingeing two (extremely) different shows. I'm halfway through season 1 of Community and thoroughly enjoying Abed and Troy's relationship. I'm in season 5 of RHONY and I am here for Sonja Morgan.
What's your favorite board game? Codenames – its so much fun!
What's your favorite food? How can anyone choose just one type of food? I love pasta, sushi, Indian, sandwiches, eggs, and Korean. Oh, can't forget about Trader Joe's Crunchy Cookie Butter! And cheese. All of the cheese.
What's your favorite place in the world? St. Kitts and Nevis
If you could have an unlimited supply of one thing for the rest of your life, what would it be? Cozy sweatshirts with thumbholes.