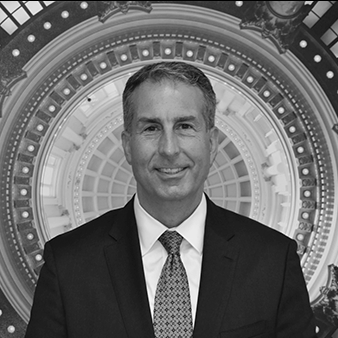 Jonathan Rokita
Vice President of Technology
Jonathan Rokita serves as Vice President of Technology at Stateside, where he leads the company to achieve its vision of using better technology to deliver higher value state government affairs services to clients. 
Mr. Rokita is a senior IT Executive leveraging a 25+ years progressive leadership career within multi-industry global technology, DOD, HHS, USAID, non-profit, NGO's, and Fortune 200 corporations. Jonathan is a visionary architect modernizing IT environments by developing custom software, key security policies, hybrid cloud infrastructures, and solid financial systems that secure high ROI and broad user adoption.  Mr. Rokita increased profit margins by 6% annually by focusing on vendor management, scalability with SaaS and IaaS, creatively utilizing existing resources and moving from capital intensive solutions to OpEx solution models.  As the Agile Scrum Master in full SDLC, Jonathan managed developers/data architects creating custom budget software and systems integration for USAID Improvement Indicator Database and Financial Management Tools for budgeting, utilization, and voucher review saving hundreds of labor hours and passing DCAA audits.
Bachelor of Science in Labor Relations from Pennsylvania State University, a Master of Science in Business Technology from Marymount University, CIO Certification from Carnegie Mellon University, as well as ITIL, PMP, IBM and Oracle certifications.  Jonathan is on the Board of Directors for multiple organizations including Treasurer for Society for Information Management Capital Area Chapter.  He has also been on the IT Advisory Council for Humentum, InsideNGO as well has been a key contributor hosting webinars and conference sessions on a variety of IT subjects including Cyber Security and the Dark Web with DHS, as well as AI, ML and RPA with Fannie Mae, CVS Health and Maximus. 
In his free time, Jonathan enjoys travel, biking, soccer, snowboarding, water sports, and perfecting his BBQ skills with his wife and two daughters.